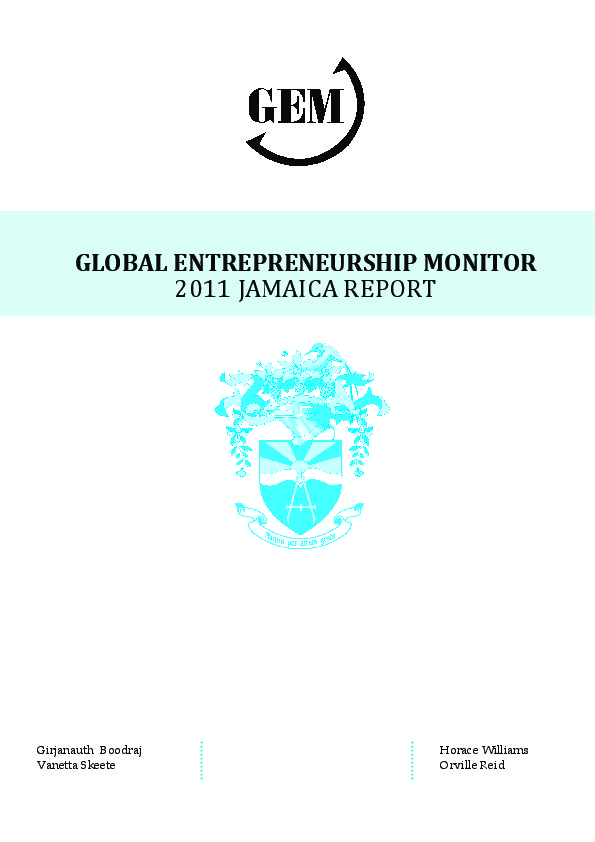 Year of publication: 2012
Category: National Reports
Language: English
Upload date: 2015-03-27
Jamaicans are very entrepreneurial and are hardly afraid of failure in starting businesses. The intention to start businesses are relatively low and in 2011 the country registered one of the highest business discontinuance rates among all GEM-participating countries. Yet, Jamaicans confer a high status to successful business owners and most Jamaicans view entrepreneurship as a desirable career choice.