Despite supportive entrepreneurial initiatives at cantonal and national levels, an increasing number of education and training programs, as well as growing investments in entrepreneurial projects and start-up companies, Switzerland is far from being a start-up nation, according to the recently published GEM Switzerland 2018-2019 National Report.
Although boosting entrepreneurial awareness and positive attitudes toward entrepreneurship is high on Switzerland's policy agenda, the intentions of Swiss inhabitants to start a business are lower now (6.9%) than in 2017 (10.5%) and below the average for other high-income economies.
The Swiss are also less confident about their entrepreneurial abilities to start a new business (perception of capabilities rate at 36.5%), coupled with a higher fear of failure, compared to 2017. Since 2013 the perception of capabilities has been decreasing and the level has returned to that of 2012.
Rico Baldegger, Director at School of Management Fribourg (HEG-FR) and Team Leader of GEM Switzerland said: "the difference to the top countries regarding entrepreneurial activity grew bigger in 2018 and the positive results in 2017 regarding entrepreneurial perceptions, or higher entrepreneurial intentions, social status or media attention were not translated into more engagement in entrepreneurial activities today. These findings are critical and must be closely watched in the next few years."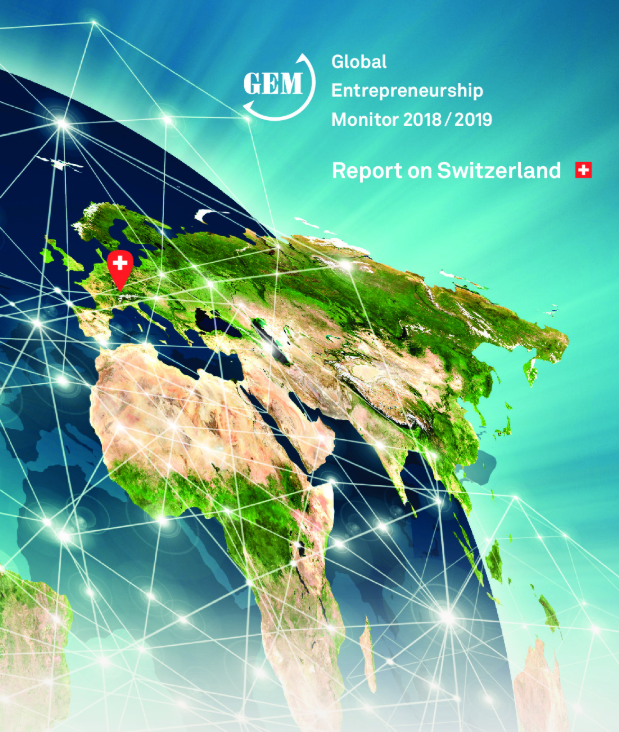 On the other hand, Switzerland has some notable entrepreneurial strengths. Families play a prominent role in start-ups and established businesses, with 66.3% of established businesses owned by the founder and his or her family, and more than 84% still managed by this group. For start-ups, these figures are slightly lower, at 60.0% and 79.4% respectively.
Furthermore, in comparison to other economies, in Switzerland new business ideas are notably high quality, with the proportion of companies which start up due to good opportunities being above average at 67.6%.
The challenge to Swiss policymakers now is to build on these strengths while monitoring the problem areas – and encourage more individuals to make the leap into entrepreneurship.