GEM Slovenia's 2018 National Report most notably highlights that 42.2% of people perceived promising business opportunities in their environment. This is an established and growing trend from 20.5% in 2015 to 25.3% in 2016 and to 34.6% in 2017.
Slovenia also continued to rank highly in terms of the percentage of people who are perceived to have entrepreneurial capabilities, that is the necessary knowledge, experience and skills to start a new business. Slovenia ranked 3rd among the European countries with 51% of people believing they have the entrepreneurial skills to start a new business.
In terms of levels of perceived media attention, Slovenia ranked highest of the European Countries. Media coverage can contribute to a more positive attitude towards and acceptance of entrepreneurship in a society. It is also a key support mechanism for the transformation of cultural and social norms towards accepting and supporting entrepreneurship in a society. 77.2% of people stated that it is possible to often see stories in the media about successful new entrepreneurs, which is an increase from previous years. This is the highest rating across Europe, with Ireland following at 73.4%.
The report titled "Untapped Entrepreneurial Potential" has been published in Slovenian and is accompanied by an extensive summary and infographics.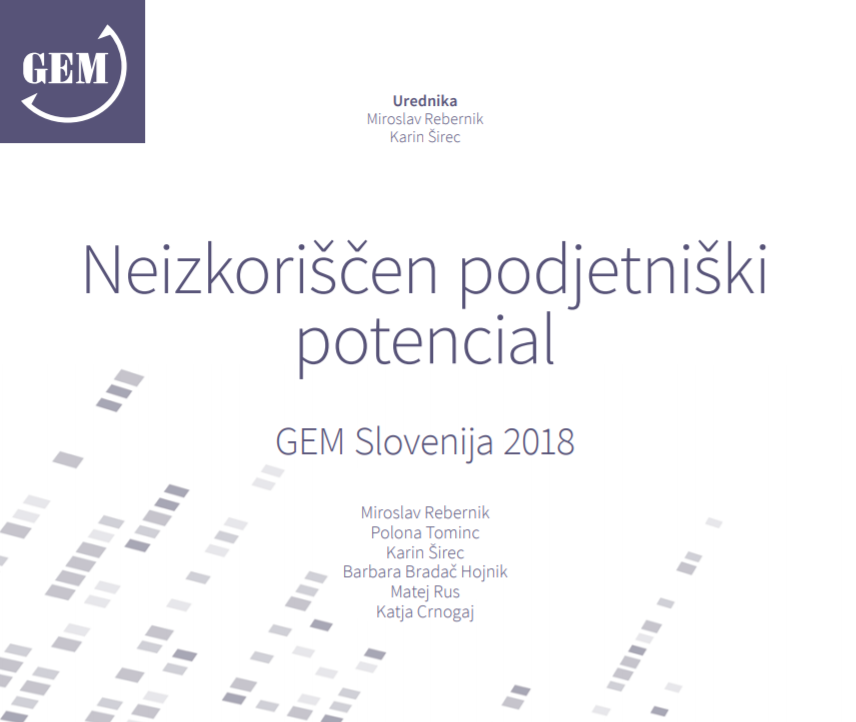 The report was launched as part of a series of events celebrating the 60th anniversary of the Faculty of Economics and Business, University of Maribor where GEM Slovenia is located. This year also saw 17 years of Slovenia participating in the GEM data cycle.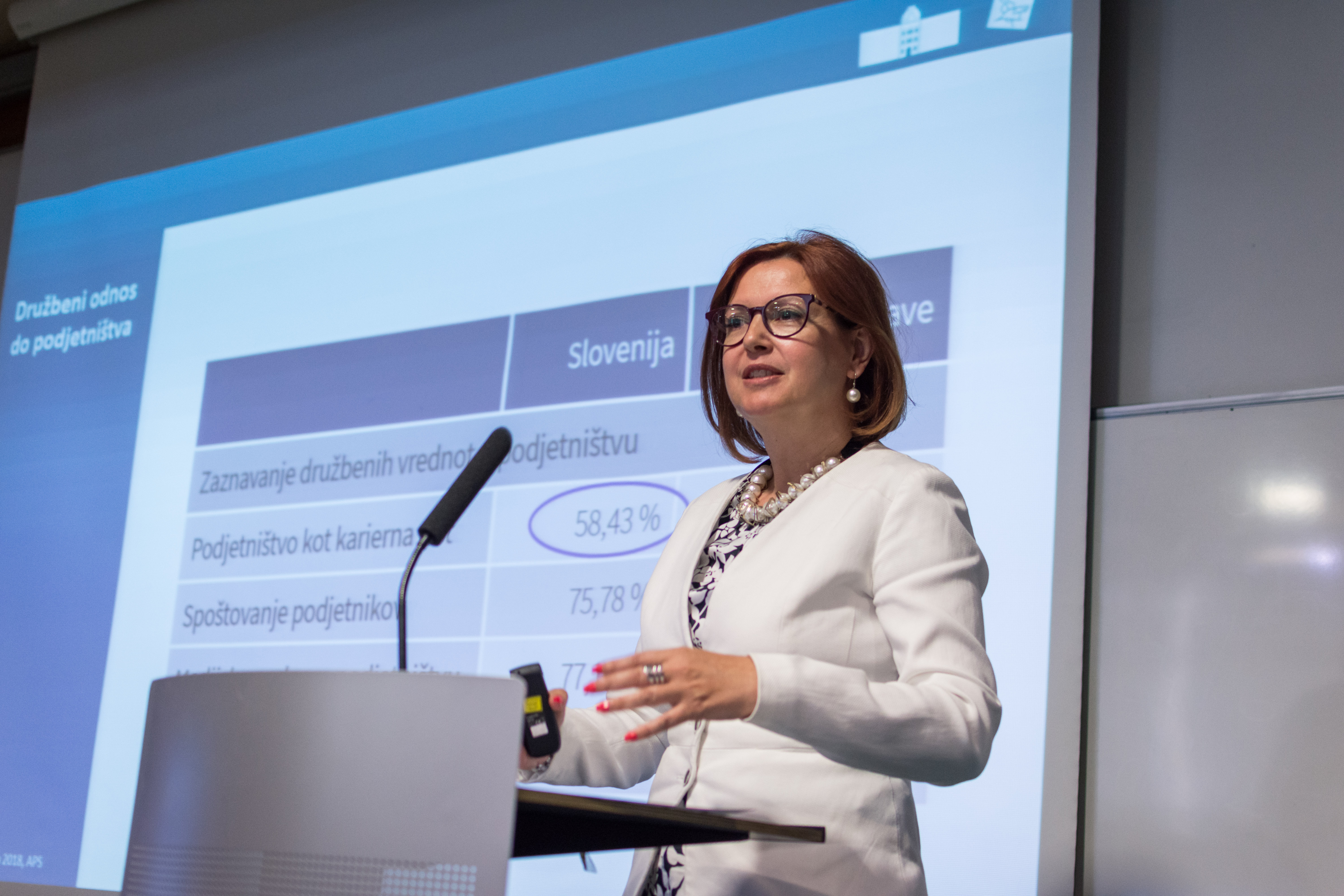 Prof. dr. Karin Širec, member of GEM team Slovenia
The report was presented to representatives of Ministry of Economic Development and Technology and representatives of SPIRIT (Public Agency for Entrepreneurship, Internationalization, Foreign Investments and Technology) Slovenia, with data from the report being used to advice entrepreneurs and to aid in crafting effective policy measures.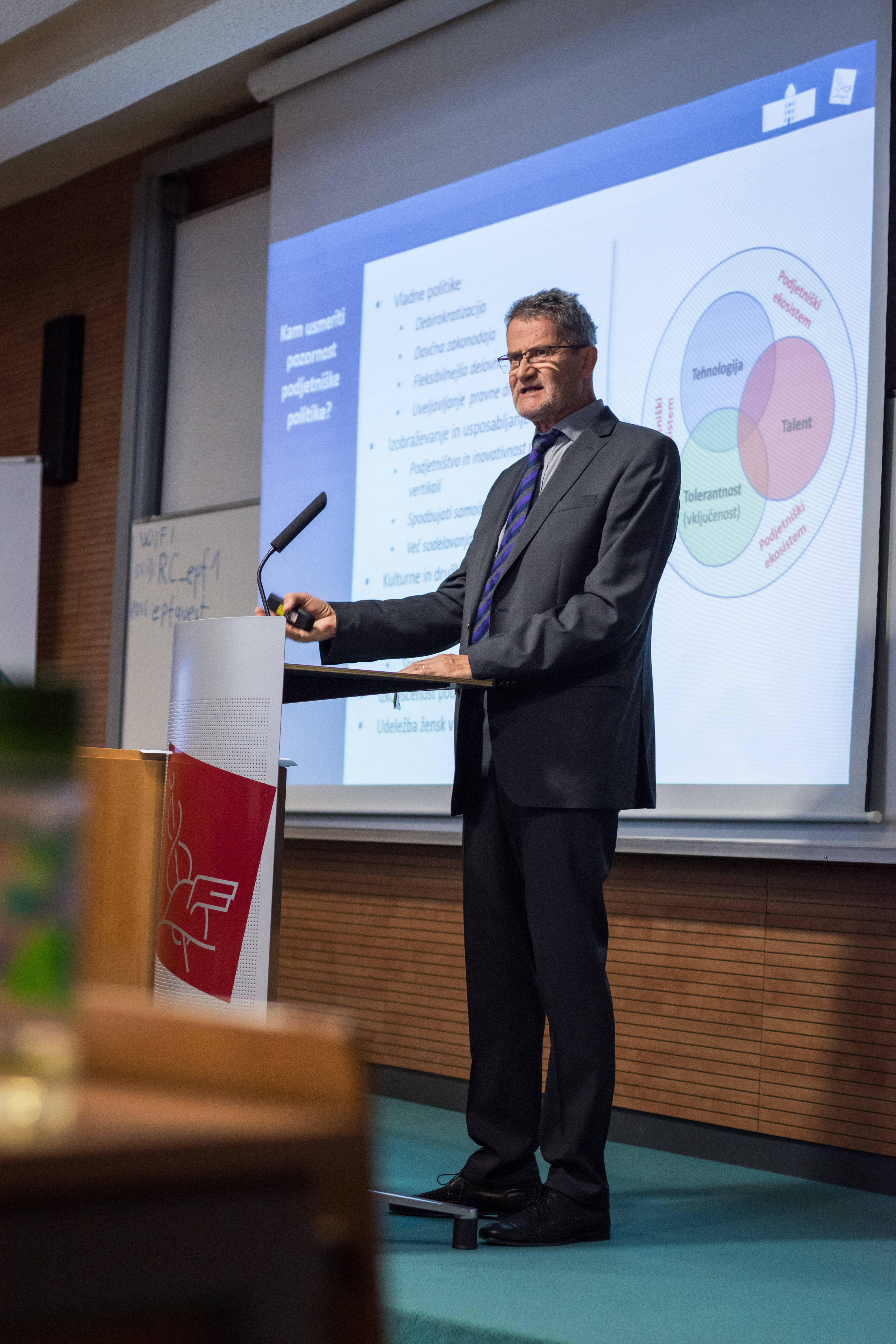 Prof. dr. Miroslav Rebernik, Leader of GEM team Slovenia